studied piano in Lübeck with Prof. Jacques Ammon and Prof. Konstanze Eickhorst. She continued her studies in Freiburg with Prof. Gilead Mishory. The native North German developed her great passion for chamber music and orchestral piano long before her university years.
She was a scholarship holder at the Orchestra Academy of the Zurich Opera House. In addition to her current occupation as an accompanist and lecturer at the Zurich University of the Arts (ZHdK), Anne is a sought-after accompanist for instrumentalists, vocal soloists and choirs as well as a regular member of various ensembles, including the Foyer series of the Zurich Opera House and the Tonhalle Orchestra.
Activities in choir and orchestra conducting round off her professional profile. Anne Hinrichsen has worked on two season contracts at the Konzerttheater Bern as a piano accompanist / musical director of several productions. She is also a permanent adjunct of the Bern Symphony Orchestra.
studied piano and composition at the Neshdanova University in her home town of Odessa, Ukraine. She continued her studies in piano with Professor Hans Leygraf at the Mozarteum in Salzburg. Since her debut with the Odessa Philharmonic Orchestra, she has worked in close collaboration with orchestras throughout Russia and Ukraine. Concert tours have taken her to Austria, Italy, France, Switzerland, the Baltic countries and the USA; there, she performed as soloist and chamber music partner of musicians such as Claudio Abbado, Pierre Boulez, Franz Welser-Möst, Roberto Scandiuzzi, Kurt Rydl, Klaus Thunemann, Karl Leister and Reinhold Friedrich.
A prizewinner at the Prokofiev Competition, she has had guest performances at many international festivals. She has made recordings with Bavarian Radio, the BBC, Radio France and the Deutschlandradio. Since 1998, Anna Kirichenko has been teaching at the Hanns Eisler Music Academy in Berlin. From 2000 to 2002, she also had a contract with the Cologne Music Academy.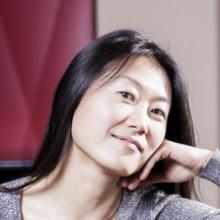 was born in Busan, South Korea where she also studied the piano. After completing her degree, she continued studying with Prof. Bernhard Wambach, Prof. Arbo Valdma and Prof. Jürgen Glauss at the Folkwang University of the Arts in Essen and at the University for Music and Dance in Cologne where she obtained her diploma and her concert exam.
In addition to her solo career as a pianist, Jin-Young Lee focuses on chamber music, contemporary music and accompanying Lied singers on the piano. She works regularly as a piano accompanist with renowned singers, instrumentalists and conductors at international music festivals, master classes and competitions.
As a soloist and chamber musician she has undertaken numerous concert tours throughout Europe and Korea. Since 2006, Jin-Young Lee has worked an instructor at the University for Music and Dance in Cologne.
was born in Bulgaria. After studying at the Sofia State Academy, she continued her studies in Bern, graduating with the "concert diploma". Petya completed her studies with Prof. Eckart Heiligers at the Zurich University of the Arts where she obtained the "chamber music diploma with distinction" in 2009.
Petya Mihneva is a laureate of the Duttweiler-Hug Competition Zurich, of the international "Classic and Modern Competition" of Bulgaria, of the Franz Schubert Competition Bulgaria and of the Bulgarian competition for piano accompaniment. Petya was awarded special prizes at the Seiler Competition and at the "Music and the Earth Competition" in Sofia.
As a concert pianist and chamber musician she has appeared at various European music festivals, e.g. at the Feldkirch Festival 2009, the Mostly Mozart Festival Bern and the Biennale Bern. She works as a piano accompanist at the Zurich University of the Arts and is a member of the Norea Trio. Petya Mihneva is a much sought after piano accompanist at international master classes and competitions.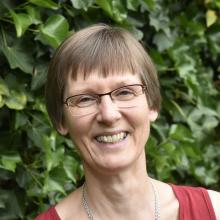 was born and raised in Heidelberg, Germany. She studied harpsichord and recorder in Nuremberg and completed both subjects with a teaching diploma. She continued her studies at the Schola Cantorum Basiliensis with Andreas Staier and Jesper Christensen where she specialized in harpsichord and chamber music and graduated with a diploma in early music.
Bettina Seeliger is a versatile harpsichordist and teacher. Since 1994 she has been teaching music at the Lucerne University of Music as a lecturer for harpsichord, basso continuo and performance practice. At the same place she works as a harpsichord accompanist. Since 2006 she has also been teaching harpsichord didactics at the Zurich University of the Arts.
Chamber music plays an important role in Bettina Seeliger's musical activities: Since 1994 she has been a member of the ensemble musica poetica Freiburg, of which several CD recordings are available. Her interest in the music of the 16th century, in particular the sound and playing of the Clavicytherium strung with gut strings, led her to the Ensemble Canti B, with whom she recorded a CD in 2017. She regularly plays in other chamber music formations and baroque orchestras.
studied harpsichord, clavichord, fortepiano, improvisation and instrumental pedagogy with distinction at the Schola Cantorum Basiliensis. He can look back on a remarkable number of internationally significant competition successes. Among the most prestigious are a first prize at the Concorso Internazionale di Musica Antica Nervi in Genoa and a second prize at the TIM Competition in Paris.
Jermaine Sprosse is considered one of the outstanding interpreters of the music of C.P.E. Bach. Another specialty of his is improvisation: about a given theme, about a certain key, musical form, time signature or even about emotions - he knows how to inspire. He also attaches great importance to chamber music collaboration and has worked with musicians such as Maurice Steger, Jörg-Andreas Bötticher and the Zurich Baroque Orchestra.
He worked as an accompanist at the Schola Cantorum Basiliensis for several years and passed on his knowledge in numerous master classes, among others at the Gstaad Menuhin Festival and most recently at the Hochschule für Musik Freiburg and the Festival de Musique Improvisée de Lausanne. Today Jermaine Sprosse is a much sought-after soloist and chamber musician. He works at the Friday Academy in Bern and is principal organist of the Christian Catholic Church Allschwil Schönenbuch (BL).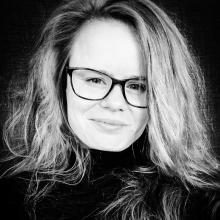 Her studies took her to various European cities, from Budapest to Szentendre, Vienna, Lyon, Basel and Zurich, where she perfected her repertoire of historic keyboard instruments (harpsichord, organ, fortepiano). In Vienna she also studied arts management.
In 2014, she won the international "Gianni Bergamo" prize in Lugano for her harpsichord playing. Ever since she has collaborated with numerous renowned ensembles, including the Basel Chamber Orchestra, the Graubünden Chamber Philharmonic, the Argovia Philharmonic, the CHAARTS Chamber Artists, Camerata Zurich, Anima Musicae Chamber Orchestra Budapest as well as the Kaleidoskope String Quartet and the Galatea Quartet. Further collaborations have taken place with the dulcimer player Nicolas Senn, or with the journalist and television personality Werner van Gent.
In addition to her activities as a keyboard player and church musician, she also works in the research department at the Zurich University of the Arts. She is currently documenting the life of violinist Stefi Geyer (1888-1956), Béla Bartók's childhood love. Her first CD "Bartók & Baroque" was released by CLAVES in 2018 with works by Béla Bartók on harpsichord, with the personal recommendation of her son Péter Bartók.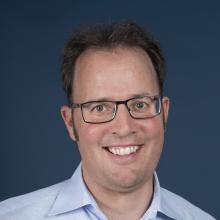 studied piano at the Zurich University of the Arts and musicology at the University of Zurich. He went on to study historical keyboard instruments at the Mozarteum University in Salzburg and the Musikhochschule Freiburg.
Martin Zimmermann is a sought-after continuo player, chamber musician and soloist. With a repertoire ranging from the earliest keyboard works from the Middle Ages to contemporary world premieres, he has performed in several European countries and has made several radio and CD recordings.
He has also devoted himself to research, conducted biographical research on the history of Viennese music in the late 17th century and contributed to the Corelli Complete Edition. Martin Zimmermann, who works at the Zurich University of the Arts, is currently researching the praxis of 20th century basso continuo playing.